Do you need to write content for your
website – but can't find the right words?
Look, writing key messages for your own business can be bloody hard. And we know how you feel. (It actually took ages for us to write this content….)
It can be even harder when you have time pressures – like the launch of a new, exciting website. Or when your current site desperately needs an update due to recent changes in the products and/or services you offer.
The good news is – you don't have to do it alone.
Introducing…your friendly Write Time Marketing Copy Consultants!
At Write Time Marketing, we can ensure your SEO-friendly website content:
Reflect your brand's personality via the right tone of voice and style
Feature engaging words to capture your readers' interest
Contain amazing grammar and spelling
How do we do it? It's a secret.
Nah, just kidding. We do our briefings via Zoom interviews – where we extract your why, your passion, and your tone of voice. And these are recorded and transcribed so we literally have your words to work with.
Yeah, we're not psychic. But it's the next best thing to reading your mind.
Ready to jump into it?
Planning to write your own website copy – then request editing support from us?
Download your FREE copy of Leanne's website copywriting tips here.
Business Park
Industrial Estate
Enterprise Zone
Community Roadworks
Business Park
(5 x Website Copy Package)
$2,997+GST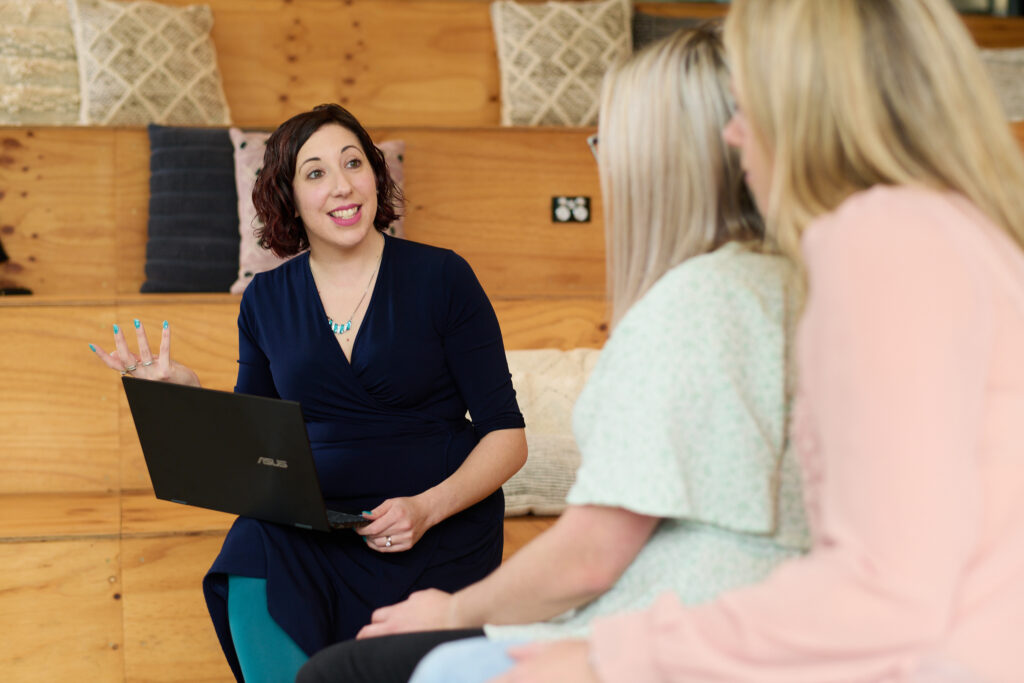 Industrial Estate
Enterprise Zone
Community Roadworks
"It's never easy to find a copywriter who has a creative vision and can understand the nuances of brand voice, language and tone. We recently engaged Leanne on a brand messagng project and were really thrilled with her dedication to the outcome. She sat patiently through several rounds of revisions from the client and was always eager to offer advice, suggestions and new thinking.
- Irene Cassiotis, Elloom
"Working with Leanne and her team was effortless and easy. They made the experience enjoyable and most importantly I received the copy I was wanting. They understood my needs. I will definitely work with them again."
- Khadine Aharon, Embrace Empowerment
"Leanne delivered a masterclass to my membership around procrastination, goal setting and habit forming. Her presentation was original, professional and sooo relatable. She gave the audience time to think, interact and reflect, whilst also keeping the preso snappy and bobbing along. She has an infectious energy that makes the content easy to digest. I feel full of beans after her presentation. Highly recommended."
- Kate Toon
"I've worked with Leanne on a number of collaborations between Yik Yak Creative and Write Time Marketing. Leanne supplied quality copy for the marketing material and websites on time and to brief, she is highly organised and a great writer and we are pleased to have her on our team."
- Miriam Motbey, YikYak Creative
"Write Time Marketing is creating strong SEO Copy for my Content Team at StudioHawk. Her communication around the work is great, asking pertinent and relevant questions, so she can give me the best copy I could have asked for. Fast turn around times too, which means she's getting more work. Great writing, fast turn around, what more could you ask for in a copywriter?"
- Matthew Farmer, StudioHawk
Have some questions about website copy?
The short answer is no. You don't *need* us. You might have great writing skills.
But do you:
keep putting it off – and it's been weeks or months now?
actually have the time to dedicate to the writing process?
understand Search Engine Optimisation (SEO) enough to make your website stand out?
feel too close to the business to really understand how to speak to your audience?
always go into essay-writing mode, rather than keeping it conversational?If this is sounding like you, getting a copywriter onboard is probably the best solution. We can work with your website designer/developer as well to ensure we're all on the same page.

If you're still eager to write your own website copy, but need a little guidance (aka push), you can either download Leanne's FREE eBook with copywriting tips or book in a Power Hour coaching session here.
The price varies from copywriter to copywriter – based on their level of experience and whether they've niched in a certain space.
With us, you're looking at $2,997+GST for 5 pages as a starting point (See below for our package options).
This typically includes pages like Home, About, Services x 2, FAQ, Contact. But you might have a slight variation on that.
The price includes the recorded Zoom briefing and transcript, copywriting, and 2 rounds of free edits and final proofreading.
Oh, and you also get two mid-senior level SEO copywriters allocated to your task – plus a project manager.
After something else? We can also personalise a package for you.
Start the conversation via the chatbot below or give Leanne a buzz on 0412 861 685.
Need some time to think about it? No worries.
Subscribe to our monthly newsletter for the latest training updates, podcast episodes, and general inspiration from Leanne.
We're glad you've taken the first step to discovering more about your online presence.
We'll be in touch with you within the next few days.
Got a copywriting project in mind or need assistance?
Start a conversation with us via the cute chatbot below – or call Leanne directly on 0412 861 685.
You can also drop us a line via 
  leanne@writetimemarketing.com.au or via socials.
We look forward to hearing from you!